B-TO-B SALES

>

PROSPECT RESEARCH

Comprehensive Prospect Research

Sł delivers pre-sales services to small- and mid-sized sales teams that extend the reach and dramatically increase the speed and effectiveness of their sales efforts.

Sł's Pre-Sales Services level the playing field by delivering invaluable company and contact research on an as-needed basis, ensuring that sales teams get what they need at a price they can afford. By combining Sł's highly trained staff of pre-sales experts, our proprietary processes and our world-class data gathering and contact storage toolset, Sł can make a sales force of ten deliver results you'd expect from a team of more than twenty-five.

PHASE ONE: Prospect Definition & Master Prospect List Creation In this critical first phase of pre-sale preparation, Sł works closely with the client to identify all the prospective buyer categories, and then comprehensively define the specific characteristics of the target companies and individual prospect types within each buyer category, creating a target profile.

Our 4-step process:


First we identify and document prospective buyer categories. This broadly defines the prospect universe by delineating the kinds of companies that the target base consists of, and the categories into which they can be grouped. An example of a group of categories might be: retailers, consumer package goods and pharmaceutical companies.


For each category, we then define the data requirements for the appropriate targets. These can include datapoints such as: industry, revenue, number of employees, active lines of business, and a variety of other factors which may be relevant to individual product offerings and industries, such as number of office or retail locations, current asset base for financially oriented services, etc. Additionally, the titles of the target individuals within the target companies are identified, defined and documented.


Next we research the marketplace and create the master target list. Once each buyer category is defined, we thoroughly research the marketplace to identify all the companies that meet the Target Definition, and create a Master Company Target List containing the key data points about each company on the list, such as company name, headquarters and key facilities addresses, main phone numbers for all relevant locations, URL(s), primary line of business, company overview (1-2 paragraphs)


Next we create company dossiers on priorty target companies. Where appropriate, we create in-depth Target Company Dossiers on especially critical target companies that thoroughly define their structure, subsidiaries, divisions and current market position.
PHASE TWO: Contact Data Collection & Storage In this phase, data is collected for the Master Target List. After a comprehensive Master Company Target List and an index of appropriate individual buyer titles has been created, Sł moves to phase II, which focuses on collecting the names and specific contact information of the individuals at whom a sales approach be directed. Sł utilizes its diverse base of experienced staff, proprietary contact databases and paid access to subscription-style databases to gather detailed contact information on all individuals within the Master Company Target List

Next this data is entered into CLEARVIEW™, our contact and activity managment system, with intact links between companies, contacts, industries, etc. This data is fully available to clients in a variety of output formats. Similarly, if the client possesses a set of contacts to be incorporated into the process, Sł can efficiently upload those data into the master dataset so that all potential targets exist in a homogenously organized, rigorously structured database.

Finally, if desired, Sł can also overlay the client's sales territory structure to this contact list so that each contact is assigned to the appropriate sales person within the client organization.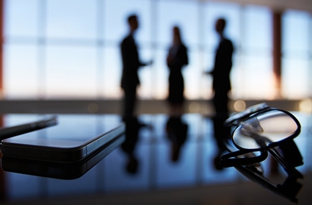 CLEARVIEW™

Optimize your sales efforts with a fully integrated, web-based suite of sales force automation tools.


More on ClearView™

QUICKSTART™

Learn how this innovative tool can help you maximize training efforts.


More on QuickStart™

CONTACT US TODAY

Contact us today and benefit from the experienced, specially trained team of sales professionals and maximize the power of your sales force.


Contact us

Call us at 303-506-6947