SALES SYSTEMS

>

QUICKSTART™

Customized Sales Training

QUICKSTART™ is S³'s web-based sales training and iterative learning toolset, enabling rapid, consistent, comprehensive product training for the S³ sales team. Because it was created to grow and adapt as capabilities and success around selling a particular product or service evolve, it is constantly being updated via a series of collaborative inputs, speeding each salesperson's confidence and productivity in selling clients' products and services. QUICKSTART™ features include:
Detailed Product Documentation: Comprehensive supporting material on all facets of the product or service and its features, positioning and value proposition details, pricing, objections and responses, competitive environment, industry background and company background.


Resource Center: Instant, browse-able and downloadable access to all available sales tools in any format, including training materials, video clips, audio clips, sales brochures, sales collateral, product samples, PowerPoint presentations, presentation and proposal templates, sales contracts and supporting documents.


Real Time Client/Prospect Feedback Loop: All sales people are able to input and collaborate on sales approach strategies, effective sales pitches and resulting feedback in the selling process, all of which is available to our clients for commentary, input and use with any other aspects of their business.


Sales Pitches and Tips: With each new sales assignment, substantial resources are dedicated to architect an articulate, concise, persuasive product pitch for each type of buyer or industry. As the assigned S³ sales team finds success in selling the product, salespeople submit additions and modifications to the original sales pitch so that all salespeople benefit from actual field experience and best practices.
Click here to arrange for a free demo of the QUICKSTART™ system.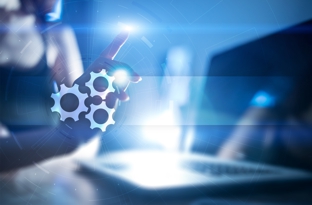 CLEARVIEW™

Optimize your sales efforts with a fully integrated, web-based suite of sales force automation tools.


More on ClearView™

QUICKSTART™

Learn how this innovative tool can help you maximize training efforts.


More on QuickStart™

CONTACT US TODAY

Contact us today and benefit from the experienced, specially trained team of sales professionals and maximize the power of your sales force.


Contact us

Call us at 303-506-6947