DOING GOOD

Supporting Good Causes

Sł supports a growing group of individuals, companies and organizations that do good in the U.S. and around the world. We work with entities that deliver entrepreneurship programs and workforce development training that benefit women, minorities and the under privileged. We devote a minimum of 25% of our time to these efforts.

To support these important initiatives, our teams regularly engage Corporate Giving and Corporate Social Responsibility executives from Fortune 5000 corporations. We bring forward our carefully vetted portfolio of opportunities and work to connect these executives with high-impact organizations that align with their objectives. Examples of current programs we're supporting include:


Training High School aged students to become certified cybersecurity specialists upon graduation from high school.
With an emphasis on underprivileged schools and communities, this amazing company prepares high school students with both the technical knowledge and the soft skills they'll need to succeed, and earn a living wage the day they graduate from high school. And with an estimated 3.5 million unfilled cybersecurity jobs in the U.S. by 2020, this program also helps keep Americans and American businesses safe.

Our corporate partners can sponsor 1000 to 10,000 certified graduates and truly change the course of thousands of lives in the process.


Running a self-contained mobile food business.
This company manufactures wood-fired, mobile pizza ovens, and then teaches its customers everything they need to know about running these unique business: how to safely operate the equipment, how to manage the financials, how to market their services, how to buy the best food products and how to manage food service at different kinds of events.

Our corporate partners acquire the ovens and trailer set ups, and then donate them to organizations, schools and communities that wish to teach entrepreneurship.



If you're interested in working with us to do some good, please contact us.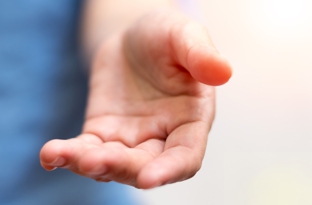 CLEARVIEW™

Optimize your sales efforts with a fully integrated, web-based suite of sales force automation tools.


More on ClearView™

QUICKSTART™

Learn how this innovative tool can help you maximize training efforts.


More on QuickStart™

CONTACT US TODAY

Contact us today and benefit from the experienced, specially trained team of sales professionals and maximize the power of your sales force.


Contact us

Call us at 303-506-6947