ABOUT US

Our Focus and Philosophy

Strategic Sales Services is uniquely focused on delivering Sales Solutions to its clients. These solutions come in many forms, and are constantly being improved and refined to increase the value and relevance of the services we provide.

For some clients, we develop, launch and manage ongoing sales efforts that meet corporate revenue objectives and strategic market penetration goals. For other clients, we focus our team of experts on creating new sales processes, structures and programs that clients manage themselves. And for others, we provide project-based outsourced sales support and assessment services, all laser-focused on Sales Excellence.

In every case, the S3 team rolls up its sleeves and digs into every sales opportunity and challenge faced by our clients, and delivers tangible, specific solutions and measurable improvements to their existing sales effort.

Take a look around our site and learn more about the diverse, revenue-producing capabilities that Strategic Sales Services has to offer, and thanks for considering S3.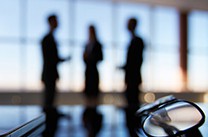 CLEARVIEW™

Optimize your sales efforts with a fully integrated, web-based suite of sales force automation tools.


More on ClearView™

QUICKSTART™

Learn how this innovative tool can help you maximize training efforts.


More on QuickStart™

CONTACT US TODAY

Contact us today and benefit from the experienced, specially trained team of sales professionals and maximize the power of your sales force.


Contact us

Call us at 303-506-6947