ABOUT US
>
EXECUTIVE TEAM
Kitty Kolding, Chief Executive Officer and Founder
Ms. Kolding is a successful start-up CEO, having led multiple new, early stage and mid stage start-ups across categories including marketing tech, marketing services and data. She has founded and led three of her own companies, and has been brought into several start-ups by Founders and VC investors as a professional CEO, to drive more disciplined and productive business operations, for firms including House Party, Cravebox, Elicit, Infocore and Innovation Pavilion.
Kitty founded and leads Strategic Sales Services, a strategic sales consulting and sales outsourcing company for selected clientele, and founded Chrysalis Partners in early 2018, a company that helps companies unlock value in their own data.
Immediately prior to Chrysalis, Kitty was CEO of Infocore for 5 years, where she oversaw a team of global data sourcing experts serving Fortune 500 marketers and their agency partners in the USA and 90 countries around the world. Their work focuses on data driven marketing, analytics and modeling projects, segmentation initiatives and specialty data assets for unique and emerging data exercises.
Prior to her appointment at Infocore, she was CEO of several start-ups, including Cravebox, a next generation marketing platform for Fortune 500 consumer marketers, and House Party, a social and experiential marketing firm, for nearly 5 years. Prior to joining House Party, Kitty was founder and CEO of S3, an outsourced services firm specializing in strategic sales and partnerships, which she ran for 4 years on a full time bases, after leading strategic sales and business development at Jupiter Research, where she held a series of executive positions, helping grow revenues to over $100 million.
Kitty has been quoted across major media outlets, such as The New York Times, The Wall Street Journal, USA Today, Fox News, CNBC.com, Fast Company, Variety, Advertising Age, Adweek, Brandweek and Event Marketer Magazine. She has been a featured speaker at leading industry conferences, such as the WOMMA Summit, Digital Hollywood, ad:tech and the American Marketing Association events.
Ms. Kolding lives in Parker, Colorado with her husband and two sons. Her Linkedin bio is here.
Paul Kelly, Chief Marketing Officer
Prior to joining S3 and founding Kellyco., an independent creative firm, Paul Kelly held various senior positions in marketing and marketing communications. Most recently as Senior Vice President, Marketing with Jupiter Research, a leading internet market research company Paul led the companyšs marketing efforts to Fortune 1000 clients in 13 countries from 1999-2002. There, he managed a 30-plus group of professionals charged with brand development, sales support, creative services, web design/marketing, event marketing and promotion.
Prior to joining Jupiter, Paul served as Director of Marketing at Newsweek. In additions to developing integrated marketing communications and sales support programs, Paul was responsible for new multimedia and internet marketing initiatives. Paul began his career at Newsweek as Director of Creative Services, initiating a redesign of all the magazinešs communications.
Previously, Kelly served as Creative Director for all marketing communications at Times Mirror Magazines where he managed and in-house agency responsible for design and promotion work for ten consumer titles. Under his management, this in house group established an impressive outside client base transforming the group into a high-volume, award-winning creative shop. Kelly also developed marketing programs for special corporate projects including a major exhibit with the Smithsonian and a start-up cable channel (Outdoor Life Channel).
Paul also served as Marketing Director of Euramerica, then a division of Ogilvy & Mather, and as a principal partner in the marketing communications firm Woodruff Kelly.
Paul currently resides in Manhattan.
Kraig Monteferrante, Chief Revenue Officer
Kraig has led sales and customer programs with Strategic Sales Services since 2011, managing an extensive range of client projects across industries. Prior to joining S3, Kraig was the VP of Strategic Accounts for House Party, an experiential marketing company based that serves Fortune 500 marketers with product launches and consumer engagement. Previous to House Party Kraig was a Tae Kwon Do Chief Instructor, while serving as VP Sales & Marketing for Longero / Iron Mountain Industries, a custom steel fabrication firm in Denver, CO.
Back in the day, Kraig learned the business of sales from multi year stints at each of Data General as a Sales Director, at Informix as an Account Manager, and at NCR as a product specialist in the retail category.
Kraig received his B.S. in Marketing from Denver University, and lives in suburbs of Denver with his wife, kids and dogs.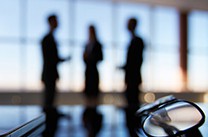 CLEARVIEW™

Optimize your sales efforts with a fully integrated, web-based suite of sales force automation tools.


More on ClearView™

QUICKSTART™

Learn how this innovative tool can help you maximize training efforts.


More on QuickStart™

CONTACT US TODAY

Contact us today and benefit from the experienced, specially trained team of sales professionals and maximize the power of your sales force.


Contact us

Call us at 303-506-6947