SALES ONBOARDING

Fast-Start Programs for New Sales Hires

Sales OnBoarding programs are comprehensive manuals or programs that help new sales hires start selling nearly 50% faster - typically getting them productive in less than 2 weeks from their start date.

Each program presents virtually all the marketplace insight, product/service knowledge and sales best practices that new sales team members need to become key revenue producers in a dramatically condensed timeframe. These mission-critical programs are custom-designed for each client based on the company's unique offerings and market dynamics, and immediately replace the slow, resource-intensive "apprentice" training programs that many companies currently use.

Our new sales employee orientation programs are completely turnkey because we do all the heavy lifting. We gather the information, put it together in an easy to consume format, and update the materials as needed. The programs can be manuals, DVDs, Videos or interactive training sessions.

Effective new employee onboarding programs ensure that each new sales person is:
Extensively oriented in all product, marketplace, pricing and competitive specifics


Fully briefed on all elements of the most successful sales process, sales messaging and prospect targeting techniques


Prepared to manage virtually any sales situation that arises throughout the sales cycle with effective responses to objections and potent countermeasures to manage even the most challenging sales obstacles


Fully briefed on sales-pertinent company operations and personnel


Sufficiently knowledgeable about the sales compensation plan and sales policies


Maximally productive in the shortest time possible


Self-directed in their training so as to lessen the training and mentoring burden on other personnel inside the company.
Sł has extensive experience in preparing Sales On-Boarding programs that drive sales rep productivity and team revenues, allowing companies to scale their sales teams quickly and nearly effortlessly.

Read more about our Sales On-Boarding Services: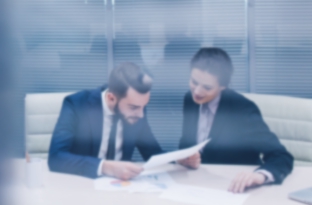 CLEARVIEW™

Optimize your sales efforts with a fully integrated, web-based suite of sales force automation tools.


More on ClearView™

QUICKSTART™

Learn how this innovative tool can help you maximize training efforts.


More on QuickStart™

CONTACT US TODAY

Contact us today and benefit from the experienced, specially trained team of sales professionals and maximize the power of your sales force.


Contact us

Call us at 303-506-6947