SALES ONBOARDING

>

DELIVERABLES

Program Deliverables

Full Training Program Projects These programs include the online and hard copy based manuals detailed below as well as detailed training materials covering:
Company Background & History
Company Structure and relevant reporting hierarchies
Company Mission
Key Executives; their backgrounds and bios
Customer Base explanation
Key Accounts
Strategic Objectives
Success metrics for sales people
90-Day Action plan for each new sales person
Materials Included:
Detailed training agendas
Master training presentation
Specific sales presentations
Case Studies
Role Play Scenarios
Quizzes and Tests
Online program delivery options
Printed manuals
Electronic document-based materials
DVD-based materials (optional)
Manuals-Only Projects
These tightly focused programs deliver 2 to 4 extensive manuals that new sales personnel can review on a self-paced basis to fully learn the required materials.

Sales Training Manuals typically include the following content elements, and are delivered both in hard copy, in electronic document format and in interactive, online versions:
Industry/Marketplace Explanation and Orientation
Customer Profiles: Purchase Motivations, Buying Patterns, Backgrounds, Authority Structures, Buying Processes, and more
Sales Process: A detailed sales process is developed and explained including all the messaging and sales tools to be used at each step, the objections and responses and the ideal buyer target criteria.
Sales Pitches: Detailed scripts, presentation outlines and talking points for every sales situation in all formats: presentations, phone calls, emails, demos etc.
Sales Tools: Detailed introduction to all available sales tools including sales collateral materials, presentations, demos, marketing events etc.
Proposals: Samples and tutorial on creating winning proposals
Competition and Differentiation: Detailed explanation of the competitive marketplace and how your company is differentiated from competing offerings
Company Success Metrics: Detailed explanation of how your company defines sales success, both philosophically and in terms of specific activity and sales productivity metrics
Sales Systems: Tutorial on effectively using the mandated sales systems (CRM, contact management etc) as per company policy
Order Processing: How to properly process closed sales
Quizzes and Tests: Custom designed testing tools to ensure that learners are retaining the required content
Product/Service Training Manuals typically include the following content elements:
Product/service History
Product/service Architecture
Product/service detailed explanation of each product or service offering, including an extensive glossary to define all industry-specific terminology
Value Propositions and Solutions offered by these products & services
Key Features & Benefits
Pricing specifics for all packages and options
Competitive Comparisons
Delivery structure (how the company delivers or creates its products/services)
Key Product/Service Personnel
Sales Compensation Manuals typically include the following content elements:
Company Strategic, Sales, Market Share and Product Objectives
Sales Team Total Objectives
Compensation Philosophy
Territory definitions
Territories for all sales people and for each sales person specifically
Individual quotas for each person receiving the manual
Detailed compensation plan for the individual
Compensation Policies regarding prospecting, reporting, tools usage, pricing, discounting, packaging, team selling, disputes, proposal development etc.
To receive copies of the type of Manuals and other deliverables that are part of this program, click here to submit your Samples request.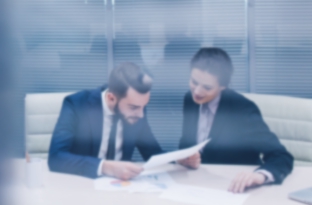 CLEARVIEW™

Optimize your sales efforts with a fully integrated, web-based suite of sales force automation tools.


More on ClearView™

QUICKSTART™

Learn how this innovative tool can help you maximize training efforts.


More on QuickStart™

CONTACT US TODAY

Contact us today and benefit from the experienced, specially trained team of sales professionals and maximize the power of your sales force.


Contact us

Call us at 303-506-6947