SALES SYSTEMS

>

ONLINE SAPS

Comprehensive Planning and Tracking for Your Biggest Accounts

Managing major accounts requires detailed planning, a sophisticated approach, and rigorous execution. Unfortunately very few sales force automation tools are capable of managing the intensive level of detail and the customized information that is required to comprehensively plan and track the sales process with large, strategic accounts.

S³'s Online Strategic Account Planning (SAP) System is designed exclusively for large, sophisticated accounts, and was built to manage extensive detail, complex sales processes, multiple contacts and departments and extended sales cycles. The system houses hundreds of unique data points about each account, and tracks the people, objectives and dollars at stake for each key opportunity.

Web-based and super-secure, S³'s Online SAP System can be deployed in under 5 days, requires no IT implementation and works seamlessly with primary sales force automation tools already in place. OLSAP can accommodate 5 or 500 users with ease, and is easily customized on the fly to stay current with the evolving sales practices of even the largest, most dynamic sales organizations.

Key System Features Include:
Virtually limitless numbers of data fields for in-depth account information storage


Web-based system is deployed quickly and easily without network compatibility issues or extensive implementation requirements


Super-secure encryption fully protects sensitive account data


Robust functionality at an extremely cost-effective price


Effortlessly Scalable to accommodate the smallest and the largest sales teams


Designed to be fully and continuously customizable to address the unique requirements of your sales process and account requirements


Flexible, real-time reporting on all data within the system including forecast data, sales activity, action item calendars and system usage


Branded pages throughout the application


Customized home pages for each User Type to deliver critical information at a glance


Click here to arrange for a free demo of the S³ Online SAP system. Contact us today to learn more about this innovative, essential tool and safeguard the revenue you depend on from your largest accounts.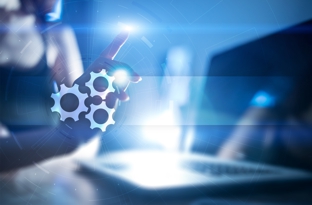 CLEARVIEW™

Optimize your sales efforts with a fully integrated, web-based suite of sales force automation tools.


More on ClearView™

QUICKSTART™

Learn how this innovative tool can help you maximize training efforts.


More on QuickStart™

CONTACT US TODAY

Contact us today and benefit from the experienced, specially trained team of sales professionals and maximize the power of your sales force.


Contact us

Call us at 303-506-6947