SALES DIAGNOSTICS

>

SALES FORMULA

Sales Formula

The Sales Formula is the combination of several critical sales elements which must be implemented consistently to achieve the desired sales results.

Sł develops or re-develops customized sales formulas for clients to ensure that all required elements are present and being deployed to maximum effect. The result is a replicable, dependable, sales-producing blueprint that every member of the sales team can use to improve their results.

To create a winning formula for clients, Sł studies and develops concrete programs in all these areas:
Targeting Prospect targeting is essential pre-sales contact research and preparation that serves to tightly focus the sales activities on the most strategic and lucrative targets based on their roles and responsibilities and their sales quotas. Sł builds detailed target profiles by customer type and creates processes by which the sales team can better identify the many influencers and parties involved in the decision making process. Deliverables include check lists of other influencers to be sought out in each prospect situation.


Messaging Well-armed sales teams consistently communicate a sales message that concisely clarifies what their firm does and why a client should pay that firm, above all others, to do it. Additionally, messaging must be delivered to the right prospects, in formats they prefer, and at times and in situations where the message has the best chance of breaking through their prospect's daily clutter. Sł reviews clients' current messaging and provides specific recommendations to upgrade all aspects of it. Or, Sł will provide completely new messaging to make more consistent this key facet of a successful sales approach. This takes the form of email pitches, telephone scripts, PowerPoint presentations, sales meeting outlines, detailed value propositions and objections and responses.


Sales Tools Sales tools are carefully designed instruments that support, expedite and enhance a sales process, and are essential to a successful sales effort. They can take the form of brochures, online materials, specially produced demos, presentations and more. Sł examines existing sales tools and provides recommendations, examples and blueprints for refining and adding to the complement of tools, focusing on the most cost-effective tools to solidify, support and expedite the sales process. Sł can create, design and produce the new range of sales tools which typically consist of items such as master PowerPoint templates with high quality graphics and design formatting, specialized complete PowerPoint presentations for various purposes, company and service overview pieces, one-sheets for key concepts and product offerings, testimonials, case studies, biographical sheets (if relevant), online tools and other associated sales tools as needed.


Sales Process A company's Sales Process - unique to each organization - is a documented set of steps that are practiced continuously by every member of the sales team and which are designed to move buyers toward purchasing as quickly and efficiently as possible. A winning sales process is a carefully choreographed, meticulously detailed, fully documented, replicable set of actions, assessments, measures and countermeasures that combine the sales message with the sales tools and which is practiced with precision in every selling endeavor.

Sł reviews the current sales process to test that it is built robustly enough to deliver the desired results in the shortest possible time and that it sufficiently supports the many if-then paths that are inherent in the client's sales cycle. If none is in place, a comprehensive, new sales process is developed. A detailed Sales Process Flow Chart is created that addresses these many forks, if-thens and possible paths that the specific sales process will take, with suggested solutions and options at each step to add urgency, revive flagging interest, address objections, and where necessary, accurately assess which prospects should be dropped or put on hold for a period of time, so that the sales team is always pursuing the most lucrative and highest percentage sales opportunities.



Sales Formula Training Sales formula training ensures that client-facing personnel fully understand the sales formula so that they are all consistently handling their targeting effectively, delivering sales messaging that is consistent with the standards developed, employing the available sales tools at the appropriate times to support and expedite their process, and following the sales process exactly to make their sales results as predictable and fruitful as possible.
When we complete a Sales Formula project, our clients receive an exhaustive Sales Manual filled with all the materials developed and which can be used immediately to improve the sales effort. Contact us today and let us create a winning Sales Formula for your sales team.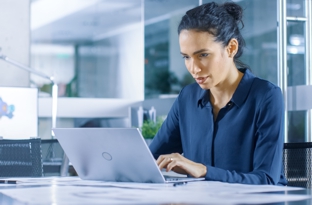 CLEARVIEW™

Optimize your sales efforts with a fully integrated, web-based suite of sales force automation tools.


More on ClearView™

QUICKSTART™

Learn how this innovative tool can help you maximize training efforts.


More on QuickStart™

CONTACT US TODAY

Contact us today and benefit from the experienced, specially trained team of sales professionals and maximize the power of your sales force.


Contact us

Call us at 303-506-6947